If your house is anything like most, things tend to end up everywhere. When you and your loved ones get home, you tend to have other priorities than putting things away. Let's face it: putting things away is boring. And when you are already short on time, keeping up with this boring task can be a hassle.
That's why so many houses are adding a mudroom – or a dedicated space in their home that mirrors the functions of a mudroom. These spaces can help to keep things you use every day like shoes, bags, keys and more in a single space. Plus, they help keep you from tracking dirt into the house by prompting you to take your shoes off. So if you're considering dedicating some space to a mudroom, what elements do you need to include?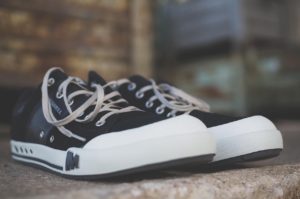 4 Things your Mudroom Needs
Hooks Hooks can be a great way to organize lots of your things. Small hooks for your keys or sunglasses are an easy way to make sure you don't set these items down and forget where you put them. Larger hooks can serve as storage for jackets and bags. This way, whenever you need to leave the house, you know exactly where everything you need is. Consistency makes the morning easier, especially when it comes to storage.
Cubbies If the point of a mudroom is to put everything away, then you need to have the space. Having designated cubbies for things helps to give smaller items – like lunch bags or scarves – a place they can call their own without ending up all over your house. You can decide to sort by items type (imagine hats, mittens, and scarves each in their own place) or by family member (Bobby, Peggy and Sue each get their own cubbie). Either way it will be much easier to find what you're looking for. If cubbies don't work in your space, a basket or tote bag designated for each family member can complete this function as well.
Bench It's always nice to have a place to sit down while you pull your shoes on or off. A bench is a great addition to a mudroom for a variety of reasons. Bonus points if you get a bench with cubbies or storage built in. What a great place to keep your shoes!
Mirror There's no better way to rush out the door or arrive home than by checking your reflection in the mirror. It can be a quick reminder to grab your glasses or pick the spinach out of your teeth before you head out the door. Plus, it adds a chic feel to your home.
Mudrooms can be fashioned in almost any space. Whether it's a spot in your laundry room or a dedicated space in the entryway from your garage, having a mudroom can help you to cut down on mess and make getting out the door in the morning that much easier. Really, aren't those two goals we're all striving to meet?