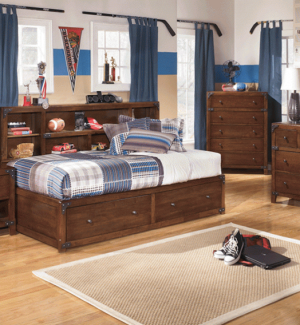 When you're expecting a new baby, it can be easy to feel overwhelmed by the sheer volume of baby stuff it seems like you need to buy. Everyone you know likely has an opinion on what you absolutely must have for the baby. Much like it can be hard to know what you really need in a bedroom in these Pinterest-inspired times, it can be hard to know what you really need in a nursery. Lucky for you, we've got you covered.
4 Things You Need for your Baby's Nursery
There's no reason to completely stress out trying to design the perfect nursery. If you have time to pick the perfect prints, trim, accessories and more, that's fantastic. These furniture items are simply the things you need to create a great base for your baby's room; they're the items that are worth the time and money to invest in from the get go.
And if your budget is tight, don't fret. Your baby will grow up quickly – there will be many opportunities to decorate and redecorate as your child grows. Taking the time to invest in a solid furniture foundation for your baby's nursery can let future decorating be more fun and less stressful. These foundational furniture pieces put you in a great place to create a restful, functional space for your bundle of joy.