One of the most important items in your living spaces, if not the most important, is seating. In a living room or family room, couches and sofas are popular, but there are several different types of chairs that can enhance the comfort of a living space. Types of chairs include wingback arm chairs, recliners, overstuffed chairs with ottomans, and rocking chairs. If you're looking to add some additional seating to your home, there's bound to be a chair to fit your needs. But, as with the addition of any furniture items, picking the right chair requires thinking about a few questions first.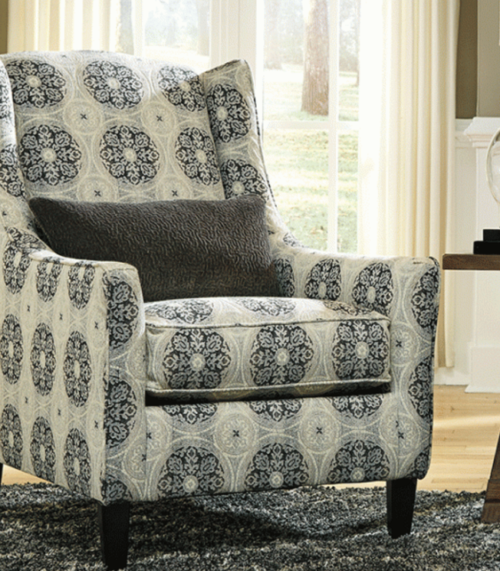 How to Choose Living Room Chairs
How many seats do you need in your room? When adding a chair or two to your living room, consider how many people you have in your family and how often you entertain. One rule of thumb if you entertain guests is to have just as many seats in your living room as you have in your dining room. If you have enough space to feed 8 people, you should also have enough space for those people to relax and chat after the dinner is over in your living room.
How large is your space? Overstuffed chairs with ottomans and recliners end up taking up much more space in your living room than rocking chairs or wingback arm chairs. Take into consideration how big your room is and what other furniture is already in there before deciding on a style for your armchair addition.
What is the purpose of your space?

If you are adding chairs to your living room, which we have already discussed as the more formal of your living areas, wingback chairs have a more formal feeling to them and are therefore more suited this space. If you are adding chairs to your less formal and more comfortable family room, you can choose chairs that are overstuffed and covered with fabrics that clean up easily like leather and microfiber.
When purchasing furniture, it is always a good idea to make sure what you are buying is a good fit for you, your family, and your lifestyle. Ensuring you have enough space for everyone to sit while maximizing the space of your room can be tricky, but if considered carefully, will make your living space a useful and lovely part of your home.