This time of year, many of us are hosting loved ones. Like it or not, we all have certain homes we love to visit – and others that we don't. While decking the halls with boughs of holly may make the place look festive, it's not the only thing you need to do to make your home "guest ready". The first step to being the home that everyone loves to visit is to create an atmosphere that draws guests in.
Here are 5 steps to make your home welcoming this holiday season.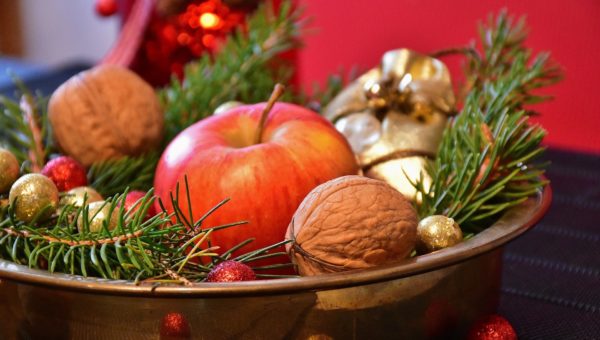 5 Steps to Make your Home Warm and Inviting to Guests this Holiday
Create a Functional Entryway The perfect entryway makes both arrivals and departures easy. It should feature a bench or stool to sit on when putting shoes on, and easy access to a storage space for coats. This way you can easily transition from outside to inside. Some accents to consider including are a mirror and an eye catching area rug – these items are great ways to add your personal touch to your entryway. This way, visits start and end on a stress free note.
Mix Fabrics An inviting home includes a variety of textures that are comfortable and fun to touch. From genuine leather sofas to soft, sumptuous blankets, make sure your home features a variety of fabrics and textures to make sure your guests don't want to get up once they sit down.
Choose Multi-Use Furniture Your furniture should serve many purposes. This way a piece can be a storage ottoman most of the while also serving as additional seating or a footstool at larger family gatherings. At this time of year, having furniture that can work in a variety of layouts can help you to create the perfect flow for conversation. Chairs that can be pulled out of a reading nook and into your main gathering space can let you lay out your home in a variety of ways. This way everyone can find the space that's right for them.
Use Your Fireplace If you have a fireplace in your home, the holidays are the perfect time to use it. This can create a very literal warm glow in your home. Additionally, it can create a gathering area around your fire where people can reminisce – or just escape other relatives for a bit when needed.
Add an Area Rug As The Dude knows, the right rug can really tie a room together. A good rug can also set the mood for the entire room, making your décor more modern or traditional as you desire. If you want to make a room seem warmer, a rug is a great way to cover up those chilly floors and draw people in. For extra bonus points, choose a rug that won't be easily destroyed by stains and foot traffic.
As an added touch, if you have guests staying for an extended period of time, make it easy for them to get the Wi-Fi password. Being able to check in occasionally will definitely help them feel more at home. Of course, there are plenty more ways to make your house warm and inviting – candles, good food and of course, good company.
What do you think is the most important thing needed to make a house enticing to visitors?