So many modern two-story homes these days have large open spaces to the main floor below. It can make a home seem large and airy. However, when it comes to decorating that large two-story wall space, finding the right décor can be tricky. Here are five different options to fill that open space and add personal style to your home.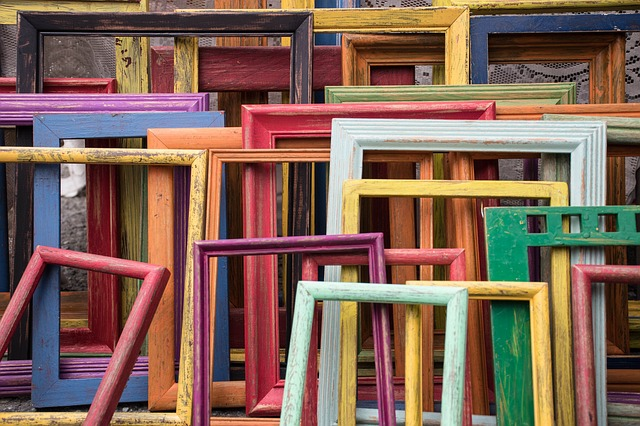 5 Decorating Ideas for Two Story Walls
Paint a mural. You don't have to be an artist to paint a mural on your wall that looks like professional art work. All you need is painters tape, a tape measure and your choice of paint. Start by measuring and framing a large rectangle with the painters tape, and a second smaller rectangle centered inside the first. (Think of a giant photo frame.) Choose two coordinating colors, paint the inner rectangle one color, and the outer "frame" rectangle with the second color. Once dry, pull the tape from the wall and add a piece of artwork or metal wall décor in the center for a polished look.
Install floating shelves. Floating shelves are easy to find in stores or online. Just choose a color that matches your baseboards or wood furniture. Attach them askew for a fun look or aligned in the center of your wall. This is a great way to display artwork, family photos and other decorative items.
Add vinyl wall stickers. There are so many options with vinyl stickers. You can put up a beautiful quote or saying that has a special meaning to your family. Large stickers like a tree would also fill the wall space. The benefits of this option are low cost, ease of installment and ease of removal if it becomes outdated.
Attach wood molding frames. This is a very popular look right now, and if you are handy with a miter saw it's a great do-it-yourself project that can upgrade your home. You can install a single large frame and add artwork to the center. Another option is to attach several smaller frames in a pattern. This can give stunning texture to the wall. A quick internet search will yield several tutorials and frame styles.
Install large curio cubbies. Using just one curio cubby won't fill that wall, so center two large cubbies side by side or stacked with space between them. These are great for displaying collectibles or small decorative pieces. You can even change out the décor by season.
Decorating a two story wall can seem daunting with so much space to fill. Think of it as an opportunity to display personal items, artwork or something totally your style. There are quite a few options that add beauty and a personal touch. With some creative thinking and a decorating plan, you can find just the right fit for your home.