The holidays are a wonderful time for entertaining, and it's inevitable that most of us will have guests over to our homes. If you do plan on visitors, why not welcome your guests into your home with a cozy entryway? It's time to ditch the clutter and bring out some beautiful decorations. Here are some ideas to get you started.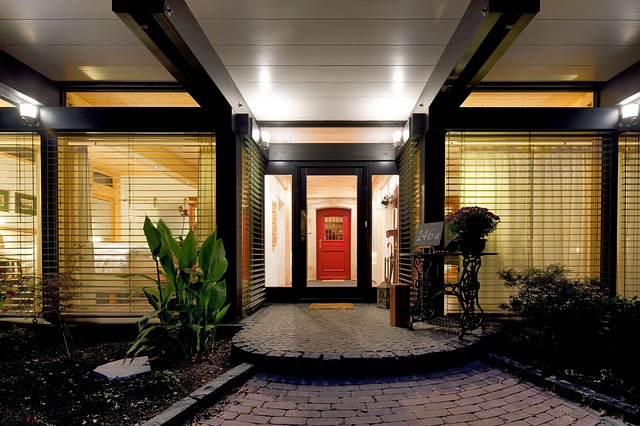 Creating a Welcoming Entryway in your Home
It all starts with the front porch. Make sure it's swept and clean from debris and cobwebs. Add a welcome mat in a festive color. Hang a decorative seasonal wreath on the front door. If you enjoy crafts, this is an easy do-it-yourself project.
Inside your entryway, add a bench or chairs. When guests are all bundled up it can be difficult to remove their shoes, so try to have a place for guests to sit. If it's snowy and wet outdoors, be sure to put a boot tray for wet shoes underneath. Slide the tray under the bench when not in use to keep the area free of clutter.
Making sure you have a coat rack or hooks for guests to hang their jackets, hats and scarves is a must. A corner is ideal for stand alone coat racks. If you don't have enough floor space in your entryway, you can find decorative coat hooks already mounted on slats of wood that are easy to mount on the wall. Another option is over the door coat hooks. They can be added as overflow hooks for parties with lots of guests, and are easily removable when warmer weather arrives.
Don't forget to hang a mirror or place one on a table nearby. Visitors will appreciate being able to check their hair or makeup after removing scarves and hats. You might even find it convenient for a quick look at yourself before heading out the door. And if you live in a particularly rainy area, get an umbrella vase to store wet umbrellas. This will help keep the floor of your entryway clear and dry.
Now for the fun part! Add some seasonal decor like festive throw pillows or a cozy blanket slung over the bench or chair. If you have a table set up nearby, add a few seasonal knickknacks or a vase with fresh flowers. The walls of your entryway are also a great place to display family photos and artwork.
The entryway of your home is the first area guests see, and the only area some people will see from the front door. You can make yours cozy and beautiful just by adding some seasonal decor and designated areas for you and your guests to put your belongings.