Do you wish you could visit the spa every day? Wouldn't it be nice to have that kind of relaxation in your own home? Why not turn your bathroom into your very own luxury spa getaway? It's easy to do with some simple redecorating.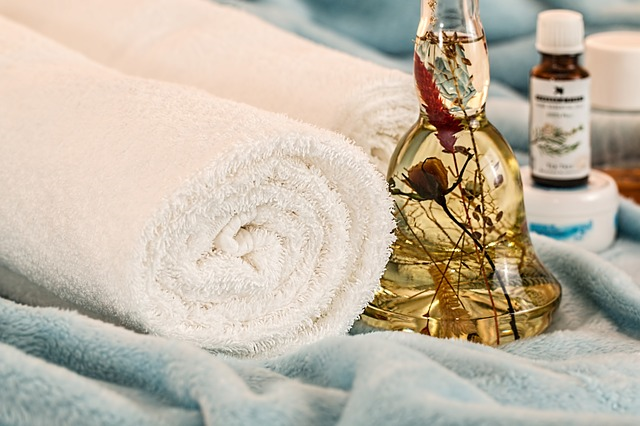 How to Turn your Bathroom Into a Home Spa
Let's start with the shower first. Changing out your old shower head for a new one with a water filter built in will produce a softer water. Soft water gives your hair and skin a silky feel that lasts long after you've finished your shower. You can even try a shower head that rotates or massages as the water flows. If your shower floor is old and deteriorating, try a wooden shower "mat" to cover it up. You can build your own with thin wooden slats, or buy one that is already water treated and stained to your color preference.
Your bathtub should be the most inviting part of your bathroom-turned-spa. If yours doesn't have built in jets, don't worry. Now you can buy your very own tub jet system that fits along the side of most bathtubs. They create relaxing water flow just like the built in variety.
Using low lighting is a relaxing signature of spas, but not everyone has dimmers in their light switches. For an easy low-lighting fix, add flameless candles around the edge of your tub, on shelves or countertops. Look for a flameless candle set that includes a remote control so you don't have to turn each candle on and off manually.
Don't forget about relaxing music or nature sounds. Place portable speakers on a dry area like a shelf or countertop and stream those soothing tunes while you soak. Be sure to have bubble bath, essential oils or bath salts on hand to create an aromatherapy effect. Large fluffy towels, a soft robe and terrycloth slippers add just the right touch for pampering yourself in your own home spa. Place a basket or chair near the tub so they're ready for you when finished.
Finally, to extend your spa makeover throughout the whole bathroom, add some large river rocks to the base of your sink and place greenery on countertops, along the bathtub, or in large pots near the shower. If your walls are too dark, paint them a soft soothing color. Your bathroom-turned-spa should be a place of sanctuary and peace after a long, stressful day, so enjoy it!