Enjoying a lovely, hot cup of joe is definitely one of the sweeter things in life. Coffee helps most people start their day and wind down for a break in the afternoon. It's always nice to walk into a coffee shop with aromas swirling and beautiful displays to admire, but it can get expensive to order from a gourmet coffee shop every day. So why not set up your own coffee bar in your home? It's easy to do, and you might already have most items on hand.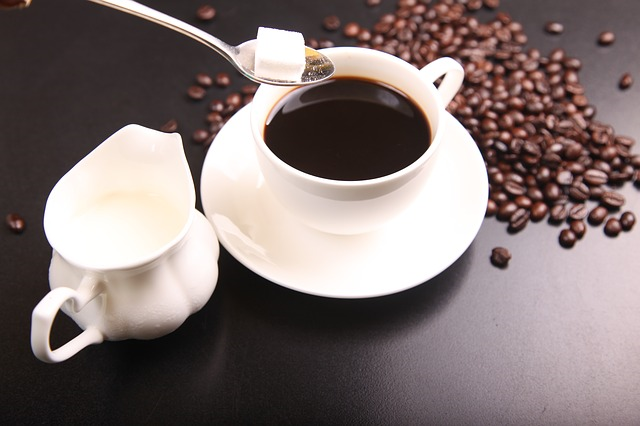 How to Create a Coffee Bar in your Home
First, decide on whether you have enough counter space to put it in your kitchen. If you do, clear any appliances and clutter from your designated area. If you just can't spare the counter space in your kitchen, don't worry! It's easy to set up a stand alone coffee bar anywhere in your house.
Once you find a spot in your home, you can transform a narrow couch table, hutch or even a rolling beverage cart into your coffee bar. Push your new coffee bar against a blank wall with an electrical outlet close by so you can plug in your coffee maker. A blank wall also allows you to install shelving or hooks for easy access to coffee mugs.
Start with your coffee maker to anchor your bar. You'll need to decide on whether to use a traditional coffee maker, a single cup brewer or an espresso machine. If you go with a single cup brewer, be sure to display your coffee pods on a turning rack or in a mesh wire basket for visibility.
If you have access to a closing drawer, clear a space inside for odds and ends like hand towels for spills, extra bags or pods of coffee and coffee filters. You don't want to have to go back and forth to your pantry to fetch these items, so it's best to make room for them close by. For other items you would want to put out on display like sugar, spoons and stirrers and coffee creamer, buy clear decorative jars so items can be easily identified.
For the final personal touches, use your creativity to add decorative items like a coffee bar sign for your wall or a small chalk board you can write on for fun. Use a decorative basket for napkins and plates as you're sure to entertain guests in your new coffee bar. Make your bar feel like a real coffee shop with a flavored syrup pump, powdered vanilla and cinnamon shakers and a variety of herbal teas for those non-coffee drinkers.
For a fun idea during the holidays, offer candy cane stirrers, marshmallows and packets of hot cocoa. Even kids will love visiting your new coffee bar!