Baby on the way means it's time to get a nursery room ready in your home. But if you're tired of the same old pink and blue, you're not alone! There are so many new ways to make your baby's nursery unique with modern or even retro themes. Here are some fun ideas for fabulous ways to set up your new bundle of joy with a fun, funky and functional space.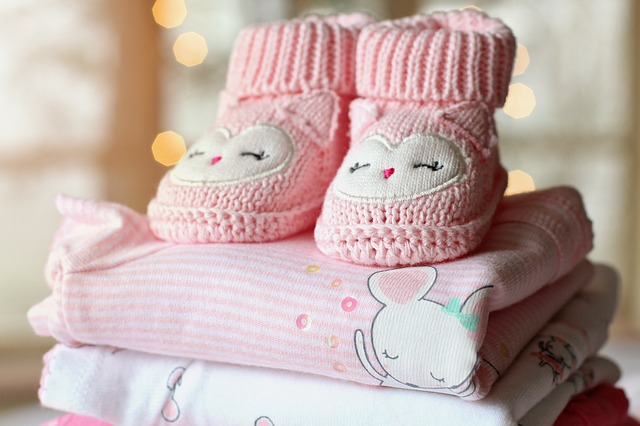 Unique Nursery Decor Ideas
How about trying blue for your baby girl? A pale teal blue makes the perfect wall color for a sky theme. Use birds and butterfly decor and bedding in muted tones. Drape strings of white lights on the ceiling to look like stars at night. Use large paper puffs or globes in red, yellow, teal and white to gather in a cluster in one ceiling corner of the room. Choose a corner that will catch your eye from the doorway. Buy a rocker with yellow fabric, or use a bright yellow pillow on a neutral rocker. Add pops of red with silk flowers in a gold vase or red polka dot wall decals adhered to just one wall. Both dark and white wood will complement this theme.
Create his own Little Man Cave with an outdoor camping theme. For a woodsy feel, install a single wood panel wall in the room. Use pale blue or gray paint for the rest. Use rustic decor and stained wood furniture. Adhere forest animal decals near the crib and use animal bedding. Woodland creature stuffed animals will make the room playful, and adding greenery will bring a soothing feel. You can also hang white string lights to look like stars at night. Get your little camper his very own teepee or mini tent to set up for future play.
Love music? Try a Rock Rebel theme for your new baby boy or girl. This is a great gender neutral theme for your little one. Go with a very light gray wall paint and use black furniture with pops of red and teal bedding. Hang old vinyl records and framed record sleeves as art for the walls. Have your old concert tees turned into a t-shirt quilt for baby's crib or rocker. Paint a guitar or musical notes above the crib or use vinyl wall art decals. Set up a record player to play sleepy rock tunes at bedtime. Be sure to have musical toys ready so your baby can start make music of his or her own. And if you have your heart set on pink for your girl, you can easily swap out a neon pink for red with this theme.
There are so many ways to make our new baby's nursery fun and unique. Why not try something out of the ordinary that appeals to you as well as your little one? These ideas will get you started, and a quick internet search will give you even more ideas to personalize this very special space in your home.